---
The lush riparian environment of Madera Canyon, provides the perfect habitat for over 200 species of birds.

---

Commonly seen are five to seven species of hummingbirds including

Broad-billed
Magnificent
Black-chinned
Costa's
Blue-throated
Broad-tailed

Mexican Jays, Acorn Woodpeckers and Nuthatches are easy to spot. Rarer species including the Elegant Trogon, Arizona Woodpecker, and Yellow-eyed Junco appear at the Inn to draw birders from all over the world.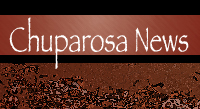 Things to do while here..
WRITE A REVIEW on
BnBFinder.com
Click below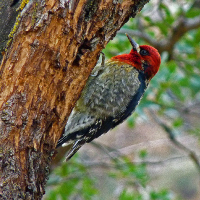 Social Media



Your Hosts:
Luis Calvo & Nancy Hertel
Chuparosa Inn
Bed & Breakfast
1300 S. Madera Canyon Rd
Madera Canyon, AZ 85614
520.393.7370